Appropriate Raw Materials
1. Charcoal powder/ Lumps: wood charcoal, coconut shell charcoal, sawdust charcoal, carbonized materials, etc.
2. Coal: coal powder, anthracite, peat, coke powder, lignite etc.
3. Other material: Lime gypsum powder, ferrosilicon, dolomite, slag, mineral powder, manganese fines, iron fines, etc.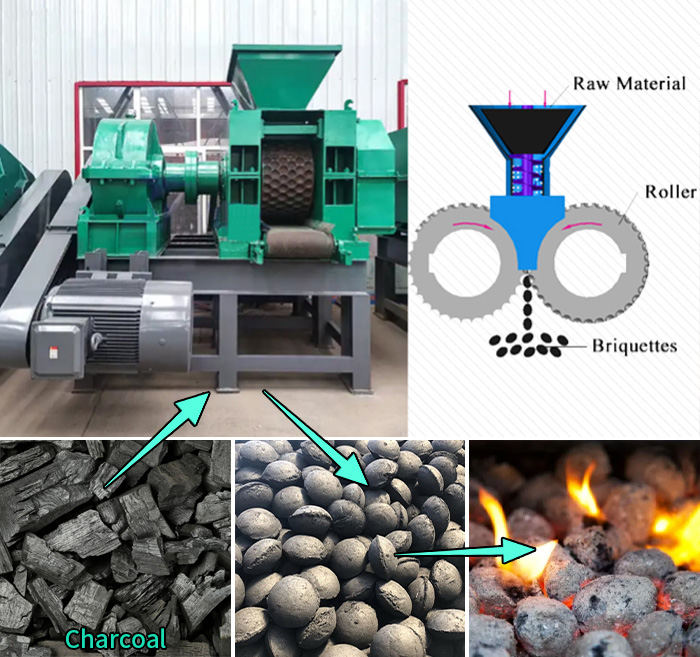 Charcoal powder briquette machine is used to process the charcoal powder into charcoal briquettes. Mature technology, stable performance and easy operation, our charcoal powder briquette machine enjoys extensive popularity among clients. With high Calorific value and density, the charcoal briquettes produced by our charcoal powder briquette machine are most suitable for industrial boilers, home heating, barbecue, etc.
We supply small capacity machine such as 1tph, 2tph, 5tph, etc. and larger capacity 15tph, 30 tph, 5 tph, etc. We also provice charcoal briquette plant if you need, the flowchart of charcoal briquette line is from charcoal crushing, feeding, mixing, press briquette, drying, to output briquette.