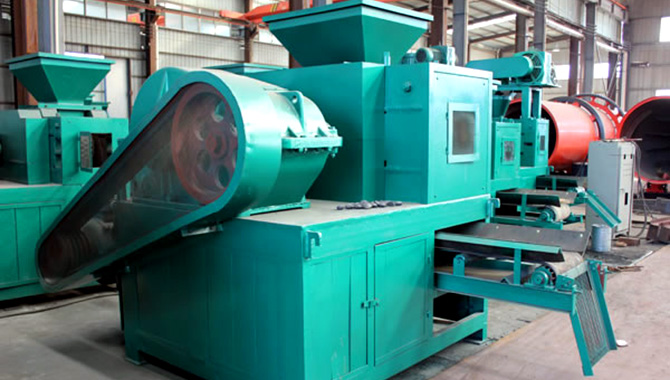 Coal Slime Briquette Machine
Online Service Connection < 60s, Email Reply Time < 24h
Main motor power: 55-400*2kw
Output: 2.2-50t

Chat Online
Application area: coal and wear-resistant materials industries
Coal Slime Briquette Machine Working Video
Introduction of Coal Slime Briquette Machine:
Fote coal slime briquetting machine can be used to compress the coal slimes with water content of less than 15% by high pressure rollers into briquettes with higher density, lower moisture content, and uniform size and shape. Therefore, the additional value of the coal slimes can be improved maximally, and coal enterprises can fully utilize the coal slimes, thus saving cost.
The coal slime briquette machinery is widely used in coal industry, metallurgy industry, chemical industry, etc. for processing coal slimes into briquettes that can be utilized for electricity generating in power plant, gas making, boiler burning, calcining lime, metal smelting, etc.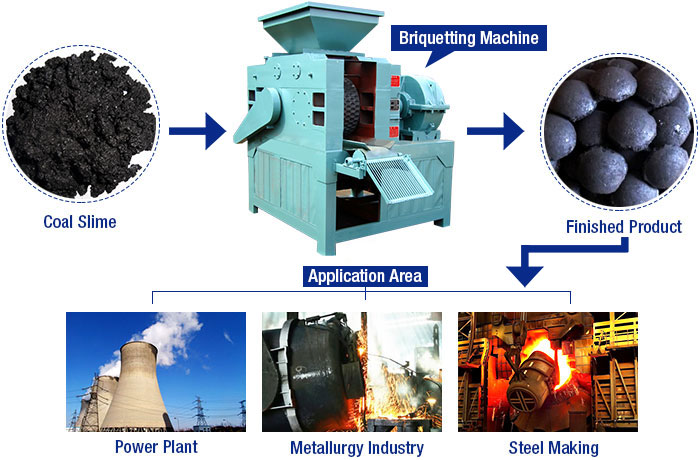 Characteristics of Coal Slurry Briquette Machine
1. High strength, good toughness, wear-resisting performance is good.
2. Coal slurry briquette press machine is Energy saving, friendly-environment
3. Easy to transport and improve the utilization of waste.
4. The Coal slurry pressure ball machine can produce products with different shapes and specifications by changing the roller;
5. Multi-use, it can make different material briquettes.
6. Easy operation and no flying dust.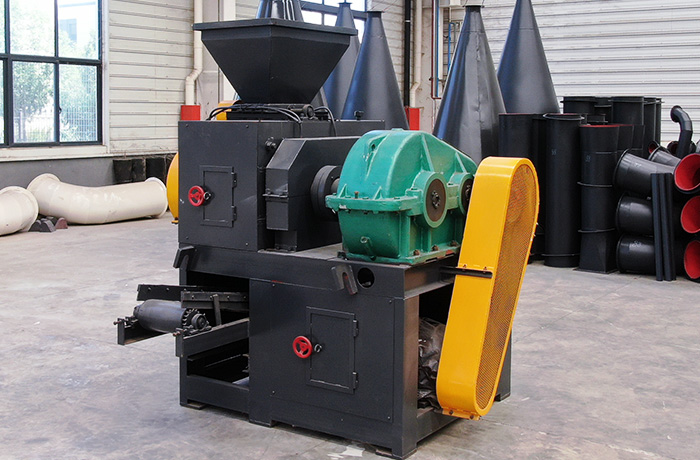 Fote coal slurry briquetting machine is a great project that is energy saving and eco-friendly. Using this roller press briquetting machine, your enterprise will obtain enormous economic benefit. It's capable of producing differently shaped briquettes. Specific shape as per customer's requirement can also be made.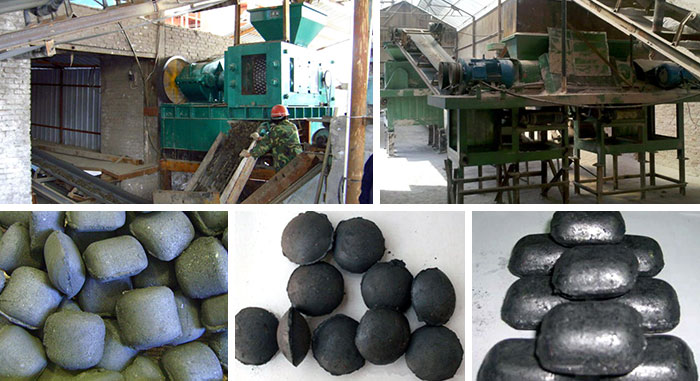 Contact us
Our sales team is available to respond to any queries you might have on Fote. Get in touch using the details below:
High and New Industrial Zone, Kexue Revenue, ZhengZhou, China.
Technical Data


Model
Roller Diameter
(mm)
Capacity(t/h)
Power(kw)
Reducer
FTMQ290
290
1-2.5
5.5-7.5
350
FTMQ360
360
3-5
7.5-11
350
Heavy FTMQ360
360
3-5
7.5-11
400
FTMQ430
430
5-8
15
400
Heavy FTMQ430
430
5-8
15
500
FTMQ500
500
8-11
30
650
FTMQ650
650
10-15
37-45
750
FTMQ750
750
20-25
45
750
FTMQ850
850
20-28
55
850
FTMQ1000
1000
25-35
90
1000
Model
Roller Diameter
(mm)
Capacity
(t/h)
FTMQ290
290
1-2.5
FTMQ360
360
3-5
Heavy FTMQ360
360
3-5
FTMQ430
430
5-8
Heavy FTMQ430
430
5-8
FTMQ500
500
8-11
FTMQ650
650
10-15
FTMQ750
750
20-25
FTMQ850
850
20-28
FTMQ1000
1000
25-35
Our Customer
FTM has equipment installed throughout the world in are as such as South Africa, Middle East, West Asia,India, Philippines, Western Europe, Southeastern Asia.
Service Surpport
Whatever your requirements, you 'll find the perfect service-oriented solution to match your specific needs with our help.
30 seconds for connecting customer service

30 minutes for getting technical answer

24 hours for getting free solution plan
TOP
Copyright© 2018 Fote Heavy Machinery. All rights reserved.
Privacy Policy