Applications of Dried Coal Slime
1. Largely reduce the moisture content of coal slime, broaden the sales channels and improve the economic benefits;
2. Solve the environment pollution problems "loss with water, fly with wind" caused by coal slime discard and air storage;
3. As the raw materials of briquette coal, drying coal slime serves for industrial boiler and resident life;
4. As the fuel of power plant foundry industry, drying coal slime can improve the fuel usage effect and economic benefits;
5. As the annexing agent of brick plant, drying coal slime can improve the hardness and compressive strength of bricks;
6. As the additive in cement plant, drying coal slime effectively improves the cement property;
7. Coal slime containing special ingredient can serve as chemical raw materials.
Coal Slime Dryer Site
Slurry dryer price varies by the season, market statue and models. Please consult coal slime drying machine manufacturer before your purchasing.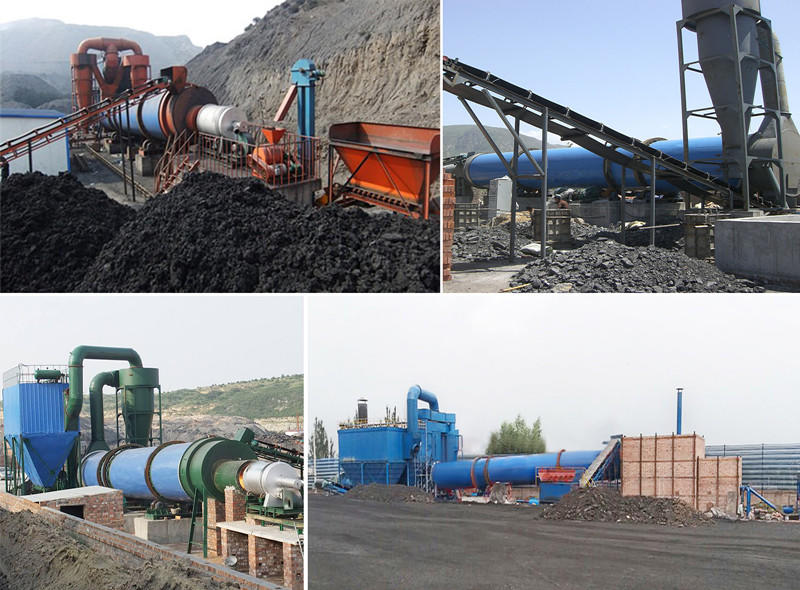 Coal Slime Drying Machine Manufacturer
Fote machinery is a professional coal slime drying machine manufacturer. With the 10%-15% coal and electricity consumption reduction, the reasonable slurry dryer price and 10%-15% production capacity improvement of one machine, the slurry dryer of Fote machinery is popular in the mining market. Welcome the arrival of new and old customers!