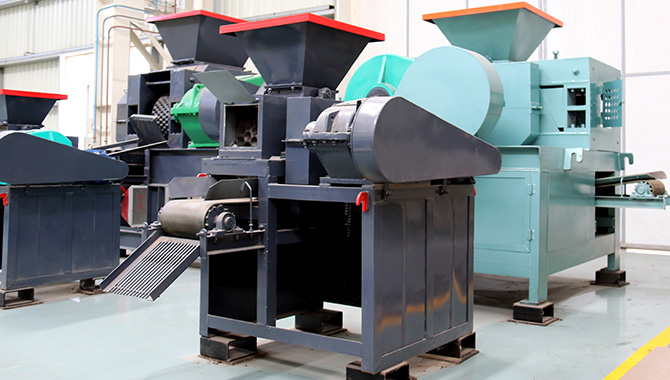 Mineral Powder Briquetting Machine
Online Service Connection < 60s, Email Reply Time < 24h
Theoretical yield: 2-28t/h
Motor power: 5.5-75kw

Chat Online
Application area: coal and wear-resistant materials industries
Mineral Powder Briquetting Machine Working Video
Application and Features of Finished Briquettes
Fote mineral powder briquetting machine is proud of that the finished briquettes come with high intensity, great convenience for transportation and various shapes. Custom-made shape is also available. Additionally, the briquettes made by this nonferrous metal powder forming equipment can be used in blast furnace process and metal smelting as chemical and smelting auxiliary material. To be specific, the steel plants can supply mill scale briquettes made using this briquetting equipment to chemical plants for manufacturing ferrosilicon. Aluminum briquettes can be put into smelting furnace for extracting aluminum. Fluorite briquettes can be used as cosolvent for making steel.
Since that, this mineral powder briquette machine has found wide application in coal industry, metallurgy industry, chemical industry, etc. With this machine, mineral powder wastes can be recycled and compressed into useful and high-density briquettes which are small in size and convenient for transportation. Fote mineral powder briquetting machine has obtained great encouragement from the country and enterprises in that it can create considerable benefit for the enterprises while making mineral resources into full use.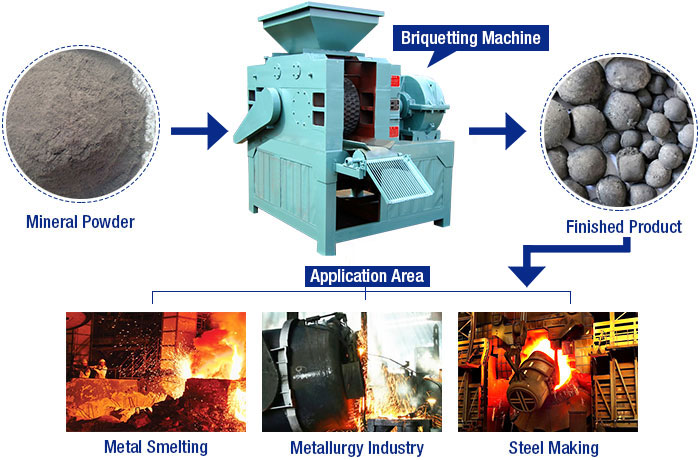 Raw Material and Attention
1.Iron ore, manganese, chromium, nickel, iron concentrate fines, silicon manganese alloy, Iron scale, silicon carbide, manganese mineral powder, phosphorite ore, kaoline and other kinds of mineral powders.
2. Material should be less than 80-200mesh. 
3. There shouldn't be any metallic material in the raw material to avoid damaging the surface of rollers.
4. Sufficient supply of raw material to make perfect and good-looking briquette.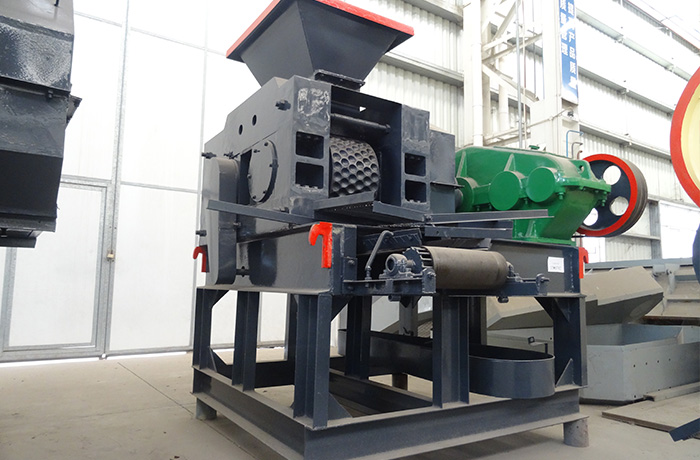 Fote mineral powder briquetting machine is ideal mechanical equipment designed for processing mineral slag and powder generated during ore milling. Through being made into briquettes, these wasted mineral slag and powder can be reused in various industries, hence increasing additional value of mineral resources.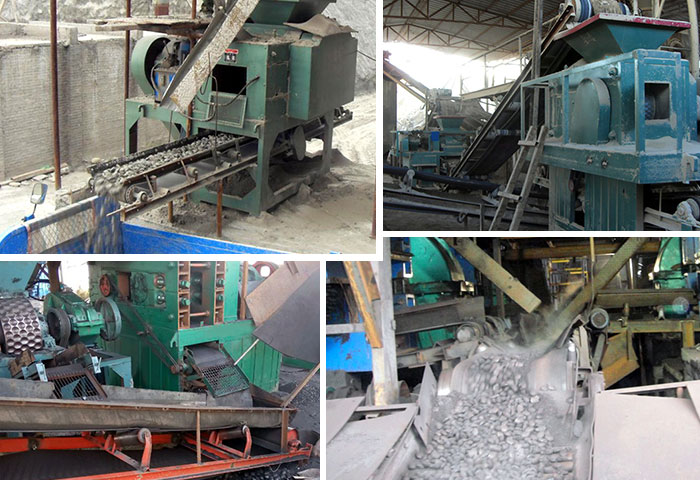 Contact us
Our sales team is available to respond to any queries you might have on Fote. Get in touch using the details below:
High and New Industrial Zone, Kexue Revenue, ZhengZhou, China.
Technical Data


Model
Roller Diameter
(mm)
Capacity(t/h)
Power(kw)
Reducer
FTMQ290
290
1-2.5
5.5-7.5
350
FTMQ360
360
3-5
7.5-11
350
Heavy FTMQ360
360
3-5
7.5-11
400
FTMQ430
430
5-8
15
400
Heavy FTMQ430
430
5-8
15
500
FTMQ500
500
8-11
30
650
FTMQ650
650
10-15
37-45
750
FTMQ750
750
20-25
45
750
FTMQ850
850
20-28
55
850
FTMQ1000
1000
25-35
90
1000
Model
Roller Diameter
(mm)
Capacity
(t/h)
FTMQ290
290
1-2.5
FTMQ360
360
3-5
Heavy FTMQ360
360
3-5
FTMQ430
430
5-8
Heavy FTMQ430
430
5-8
FTMQ500
500
8-11
FTMQ650
650
10-15
FTMQ750
750
20-25
FTMQ850
850
20-28
FTMQ1000
1000
25-35
Our Customer
FTM has equipment installed throughout the world in are as such as South Africa, Middle East, West Asia,India, Philippines, Western Europe, Southeastern Asia.
Service Surpport
Whatever your requirements, you 'll find the perfect service-oriented solution to match your specific needs with our help.
30 seconds for connecting customer service

30 minutes for getting technical answer

24 hours for getting free solution plan
TOP
Copyright© 2018 Fote Heavy Machinery. All rights reserved.
Privacy Policy