Sand production line is the common production line of the stone plant and its operation has important meaning for stone plant. Finished production of sand production line is the essential materials in urban construction, highways, water conservancy and hydropower and other sectors.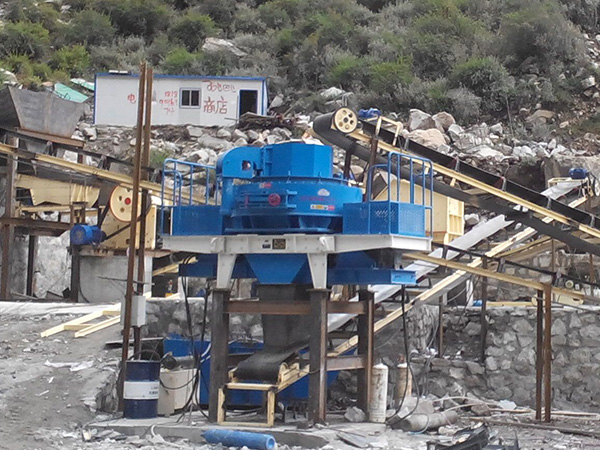 As a professional sand production line manufacturer, Fote Machinery gives you some suggestions on operation of sand production line.
1. High Quality of Finished Production
After sand production line put into operation, the finished productions of it need to achieve the standard of high grade, good shape and high quality.
2. Low Operating Costs
Ensure the lowest operating costs, such as labor costs, shipping and transport costs.
3. Efficient Operation
Equipment configuration of sand production line must be reasonable and effective to ensure the high production efficiency when it is put into operation.
4. Low Construction Investment
At the initial stage of production and construction, it is better to make a comprehensive analysis on the metal abrasion and material chemical features. Choose the reasonable host equipment and guarantee the simple and smooth layout of the entire production line to minimize the one-time investment.
5. High Resource Utilization Rate
Make a full integration of cement plant and sand production line to take full advantages of all finished productions, that is, to achieve aims of zero emissions and zero resources waste.
6. Build a Safe and Reliable Production Line
Interlocking control of single machine and automatic control of the whole line ensure the safe and reliable operation of entire sand production line.
7. Build an Intellectualized Sand Production Line
Adjust the single machine equipment operating conditions, on-line quality control, remote control and ERP process management according to the finished product size.
8. Zero Emission of the Whole Sand Production Line
Closed plant, scientific dust collection and atomization spray are conductive to the zero emission. Combination of mining and reclamation is helpful to the construction of green, environmental friendly and ecological modernization industry.
Fote Machinery designs the sand making production line according to customers' specific requirements and production site conditions. Welcome to leave your email and demand on our official website for further details.