Property Features of Wood Sawdust Drying Machine
1. Automatic control system can guarantee uniform and stable moisture of the dying sawdust.
2. Automatic stone and iron removal system guarantee no impurity of the drying sawdust in the following flow.
3. There is one-sixth investment cost of the foreign introducing equipment.
4. The tail rotation of the sawdust dryer can guarantee the stable and reliable running, completely changing the slipping phenomenon of the riding wheel rotation.
5. Combined distribution of multi orientation lifter blade contributes to the effective drying time adjustment and better drying effect.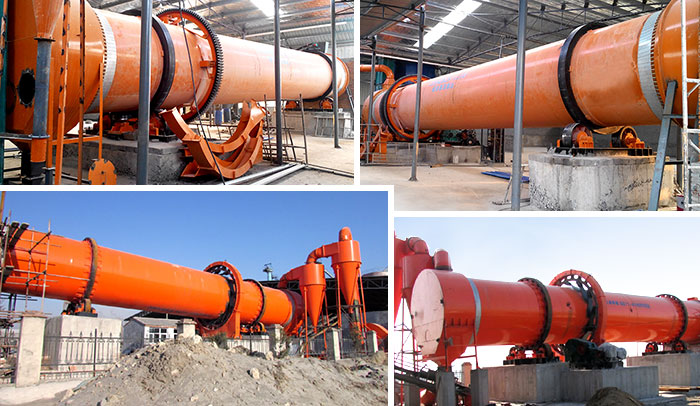 6. The moisture content index can be easily adjusted according to the customers' needs.
7. Frequency conversion can effectively control the material flow.
8. With the outlet temperature, the dust-cleaning apparatus has a long service time and continuous production is able.
9. Equipped with new type of energy saving hot-blast stove, it has advantages of high efficiency, energy conservation and controllable heat. There is about 60% coal consumption.