Famous Sea Sand Dryer Manufacturer-------Fote Machinery
a. Production Power
With large manufacture scale and strong production power, Fote Machinery has good reputation around the world. What's more, for more than 30 years production experience, Fote Machinery owns obvious advantages of production scale, technology or capital reserves. Strong technical and financial support ensures its international sales on more than 100 countries.
b. After-Sales Service
Fote Machinery has formed a professional and experienced after-sales service team that is responsible for the equipment purchase, equipment transport, installation and maintenance. Our free after sale service provides convenience for customers' purchase and use experience.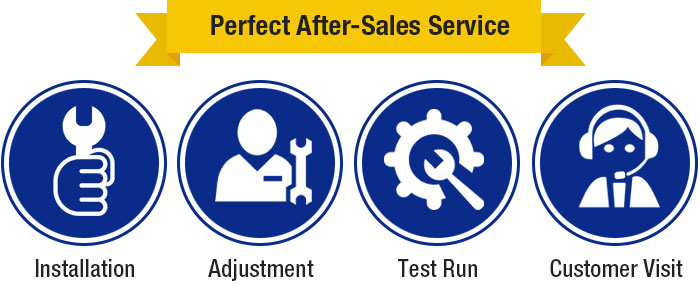 Advantages of Sea Sand Drying Machine in Fote Machinery
1. Sea sand drying machine of Fote Machinery is the research result combining the most advanced drying process at home and abroad and the advantages of the traditional dryer.
2. Sea sand dryer of Fote Machinery has large cylinder volume, material handling capacity and drying production capacity.
3. Made of high-end special materials of its cylinder and components, sea sand dryer of Fote Machinery whose high temperature resistance and wear resistance are far superior to similar drying equipment on the market enjoys reliable quality, low maintenance rate and longer service life.