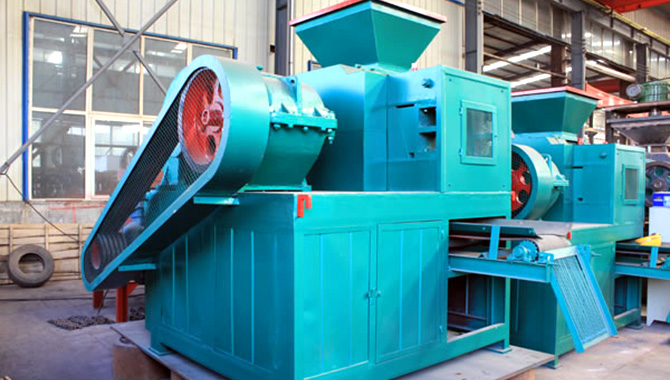 Lime Briquette Machine
Online Service Connection < 60s, Email Reply Time < 24h
Motor power: 37-210kw
Total pressure: 80-30t

Chat Online
Applied materials: gypsum, coal, ore, iron oxide, iron powder, and aluminum ash, etc.
Lime Briquette Machine Working Video
Application of Lime Briquettes
The formed lime briquettes are unbreakable during transporting or smelting, and can be used as auxiliary material of metal smelting. As a great chemical reactant, the lime briquette produced by Fote lime powder briquetting machinery is widely used in coal, metallurgy and chemical industry and other industries. For instance, the lime briquettes can be used in blast furnace for preventing furnace sintering.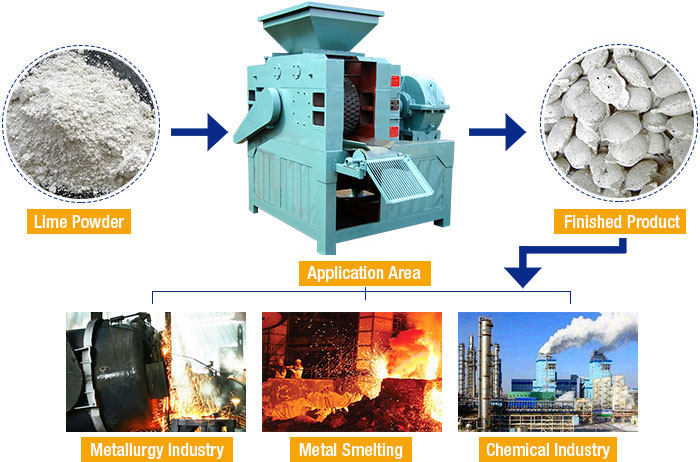 Since the characteristics of lime that it cannot blend with water and is ultra fine, fluffy, etc. it is hard to form the lime into briquettes or the lime briquettes are breakable if you use the general briquette machine. Now, Fote lime briquetting machine can perfectly solve this problem, giving you the best lime briquetting solution.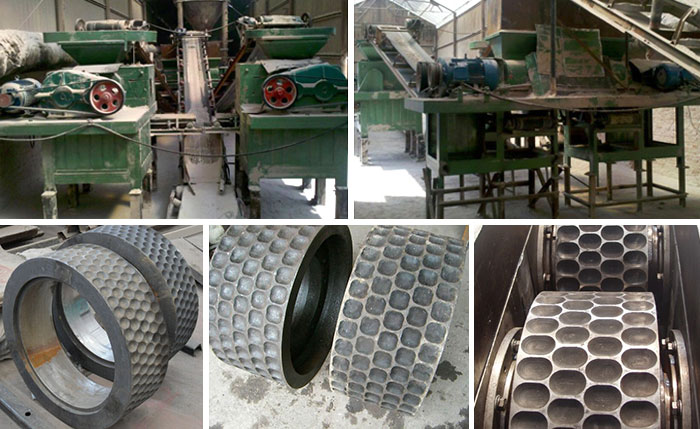 Introduction of Lime Briquetting Machine
This quicklime/calcined briquetting machine can produce a variety of lime briquettes with all kinds of shapes. The shape can also be customized according to the requirement of customer. Fote lime briquette machine can compress lime powder to shape lime briquettes of high intensity, uniform size and original lime property. Our lime briquette machine comes with high pressure, great briquetting efficiency, stable performance, etc. It is an energy saving and eco-friendly equipment while bringing tremendous economic benefit to enterprises.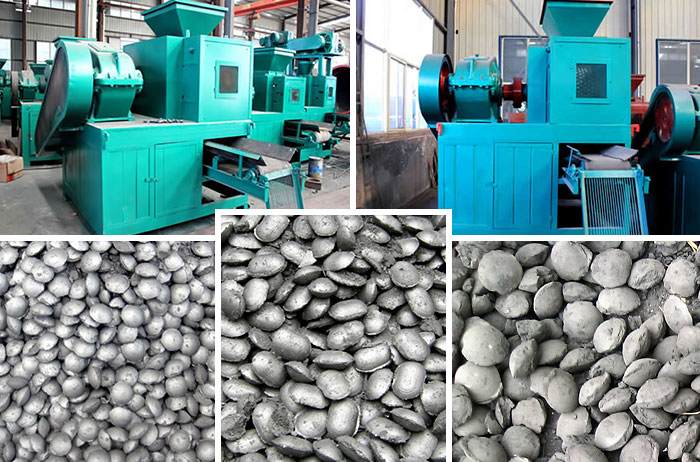 Contact us
Our sales team is available to respond to any queries you might have on Fote. Get in touch using the details below:
High and New Industrial Zone, Kexue Revenue, ZhengZhou, China.
Technical Data


Model
Roller Diameter
(mm)
Capacity(t/h)
Power(kw)
Reducer
FTMQ290
290
1-2.5
5.5-7.5
350
FTMQ360
360
3-5
7.5-11
350
Heavy FTMQ360
360
3-5
7.5-11
400
FTMQ430
430
5-8
15
400
Heavy FTMQ430
430
5-8
15
500
FTMQ500
500
8-11
30
650
FTMQ650
650
10-15
37-45
750
FTMQ750
750
20-25
45
750
FTMQ850
850
20-28
55
850
FTMQ1000
1000
25-35
90
1000
Model
Roller Diameter
(mm)
Capacity
(t/h)
FTMQ290
290
1-2.5
FTMQ360
360
3-5
Heavy FTMQ360
360
3-5
FTMQ430
430
5-8
Heavy FTMQ430
430
5-8
FTMQ500
500
8-11
FTMQ650
650
10-15
FTMQ750
750
20-25
FTMQ850
850
20-28
FTMQ1000
1000
25-35
Our Customer
FTM has equipment installed throughout the world in are as such as South Africa, Middle East, West Asia,India, Philippines, Western Europe, Southeastern Asia.
Service Surpport
Whatever your requirements, you 'll find the perfect service-oriented solution to match your specific needs with our help.
30 seconds for connecting customer service

30 minutes for getting technical answer

24 hours for getting free solution plan
TOP
Copyright© 2018 Fote Heavy Machinery. All rights reserved.
Privacy Policy