How to Prevent Explosion and Reduce Noise of Dryer?
As the main material drying equipment, dryer will suffer a variety of problems due to the materials features and external factors. Now experts of Fote Machinery will introduce measures of preventing explosion and reduce noise of dryer.
In the running process of dryer, the material concentration heating, improper operation or drying system pressure surge will cause an explosion and other accidents. Therefore, it is important to pay attention to the dryer explosion problem. Experts of Fote Machinery suggest that setting the appropriate blasting hole in the dryer structure design to prevent the explosion is necessary.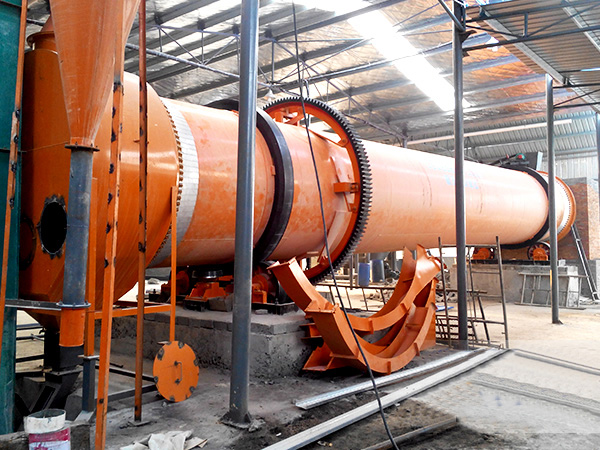 Avoid the retention of explosive materials in the drying equipment or storage equipment. For example, the hole at the top of large scale spray dryer must be made an internal surface cleaning to avoid the existence of any materials. Design of the inert drying equipment has lower cost than the design of combustion chamber withstanding higher internal pressure of the large-scale drying equipment.
Finally, the limitation of noise is an essential aspect in the dryer selection and design period. For example, fan is the main noise source of air suspension dryer. Besides, pumps, gearboxes, compressors, spray devices, burners and mixers will produce noise. A simple direct-fired dryer with air flow heating, especially with gas heating has an effect on the noise reduction. However, air-return devices with multiple effects often require burners and ancillary equipment with high noise levels.
Fote Machinery is a professional dryer manufacture with more than 30 years production experience. Fote Machinery introduces advanced technology to ensure more efficient equipment, safe production operation and low equipment failure rate. Products of Fote Machinery have been exported to more than 30 countries and regions at home and abroad and gained the unanimous endorsement of our customers. Welcome to leave your email and demand on our website for price list.