The 700t/d Gold Concentration Plant in Sudan is designed by Henan Fote Heavy Machinery Co., Ltd. Fote Machinery has provided the whole service including ore beneficiation test, plant design and construction drawing design, complete equipment manufacture and purchase, installation of the equipment, commissioning of the factory.
The project contains gold 2.97G/T, ore maximum size 140mm, dry and dusty. Fote provided a scientific and perfect laboratory test and research service, which was used as the basis of the design and construction of the plant. This gold concentration plant adopted whole mud cyanidation process, of which the crushing stage used one-stage open circuit crushing; grinding process used a closed-circuit mill. The finished products of grinding and beneficiation process extract gold by cyanide-activated carbon slurry. The gold loaded carbon fed high temperature and high pressure desorption electrolysis system for gold extraction.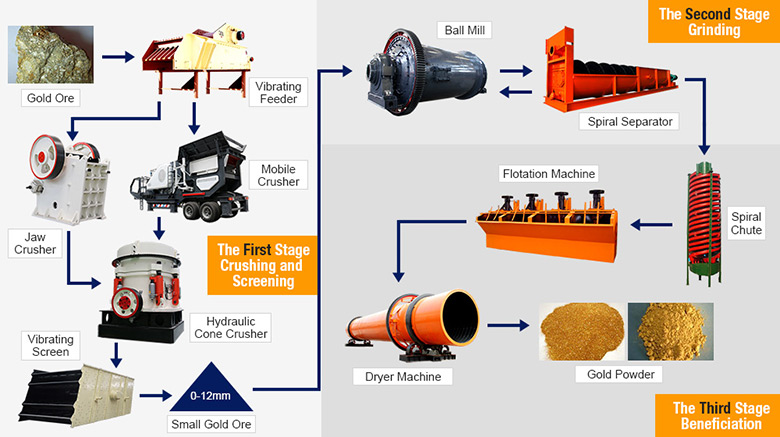 At present, the project has been successfully put into operation and obtained qualified products.
FTM has equipment installed throughout the world in are as such as South Africa, Middle East, West Asia,India, Philippines, Western Europe, Southeastern Asia.