With the rich lead element and zinc element, the lead-zinc ore has excellent development and utilization value. Lead-zinc ore is widely used in electrical industry, machinery industry, military industry, metallurgical industry, light industry, pharmaceutical industry and chemical industry. Besides, zinc metal has a wide application in the nuclear industry and petroleum industry.

Lead-zinc Ore Crusher
Aiming at the properties of lead-zinc ore, Fote Machinery develops high efficiency lead-zinc ore crusher for galena, sphalerite, smithsonite, cerusite and other minerals. Three stage circled crushing is the up-to-date crushing way suitable for the high hardness lead-zinc ore. It can effectively finish the mineral crushing and partial dissociation work and improve the following grinding efficiency.
Lead-zinc Ore Processing Plant Flow
There are 3 flows in the lead-zinc processing flow; they are: crushing, grinding and beneficiation.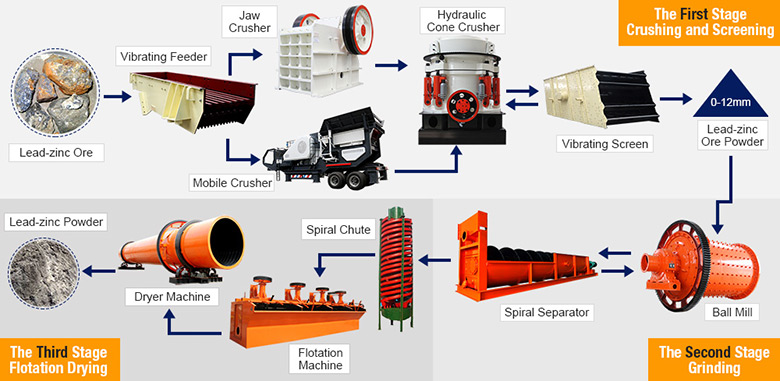 The First Stage: Crushing and Screening
Large block of lead-zinc ores are sent into jaw crusher or mobile crushing station for coarse crushing by vibration feeder. Then after the screened of vibrating screen, the belt conveyer sends the crushed lead-zinc to impact crusher or cone crusher for medium crushing. The medium crushed lead-zinc ore materials are sent into multi-cylinder hydraulic cone crusher for fine crushing.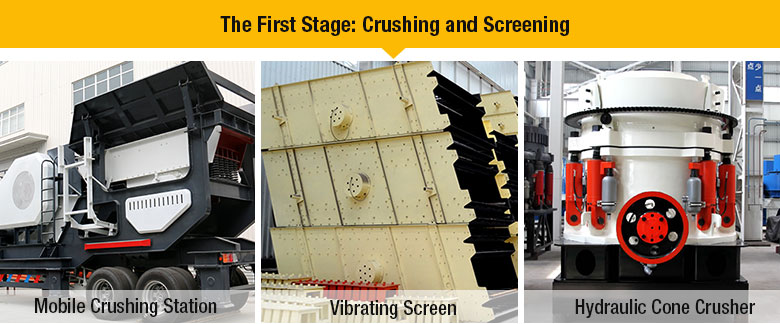 The Second Stage: Grinding
Send the screened 0-12mm lead-zinc powder into lead-zinc ore ball mill for grinding. After the screening of spiral classifier, unqualified materials will be sent into ball mill for further grinding.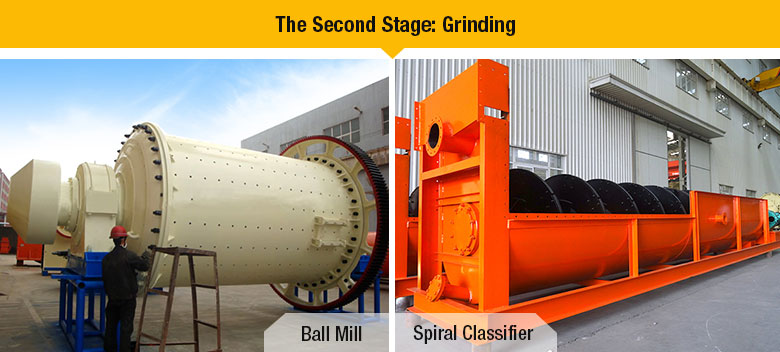 The Third Stage: Beneficiation
Send the lead-zinc powder meeting the beneficiation requirement into magnetic separator for impurity removal.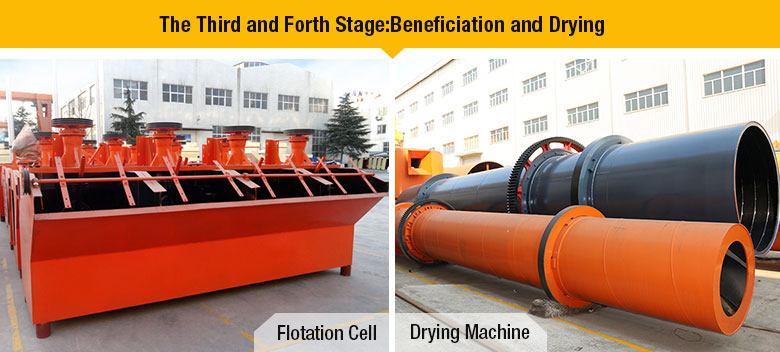 The Forth Stage: Drying
The lead-zinc fine powder is gained after the lead-zinc powder drying by dryer.
FTM has equipment installed throughout the world in are as such as South Africa, Middle East, West Asia,India, Philippines, Western Europe, Southeastern Asia.