Jaw Crusher Working Video
The Handling Materials and Application of Jaw Crusher:
Jaw crusher is the mineral crushing equipment which is most widely used and has the best sales volume in the current mining market. It is available for materials whose pressure intensity is less than 320 MPa, such as calcite, river gravel, quartz stone, coal gangue, limestone, bluestone, iron ore, copper ore, basalt, granite, construction waste and glasses, etc.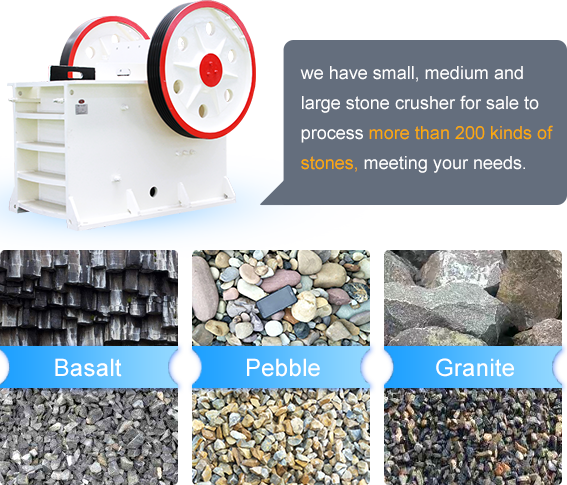 Jaw crushers take large pieces of rock, ore, concrete, or other materials, and crush them down to smaller sizes, for further processing in a ball or hammer mill, or for use in ballast or fill applications. Getting the right end product is vital, whether it is aggregates for concrete, asphalt or railway ballast. Our stationary jaw crushers will give you the right outcome every time.
Our equipment has been tried and tested across the world and is designed with a focus on improving reliability and economy giving you higher productivity rates.