Limestone is divided into quicklime and hydrated lime. The calcining limestone turns into CaO which has the block-shaped appearance and is widely used in water conditioning, asphalt modify, desulfuration, building material and medical industries. Quicklime that is produced by the moisture absorption and water feeding of hydrated lime has the main element of Ca(OH)2 and is widely used in the waste burning, environmental protection, medical and food industries.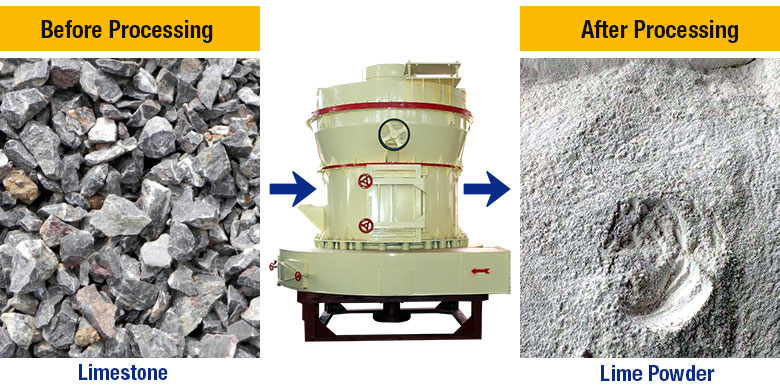 Types of Limestone/Calcium Carbonate Grinding Mill
Limestone grinding processing includes coarse powder processing (0-33meshes), fine powder processing (20meshes-400 meshes), super fine powder processing (400meshes-1250meshes) and micro-powder processing (1250meshes-3250meshes).
Grinding mills for limestone grinding process are Raymond mill, high pressure grinding mill and micro grinding mill on the current market. Among the grinding mills, Raymond mill, high pressure grinding mill mainly used in the process of 50-325 meshes powder and micro grinding mill is suitable for the process of 325-2000 meshes fine powder.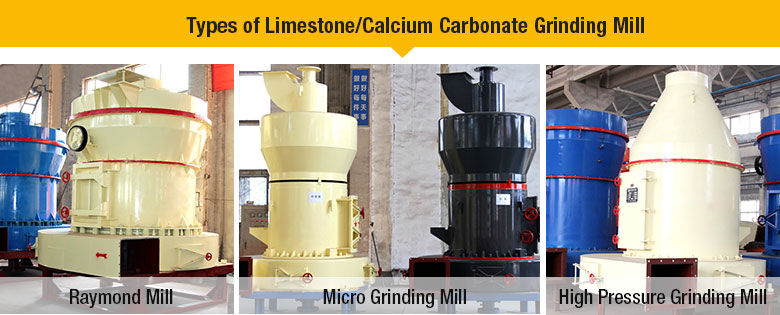 Introduction of the Limestone Grinding Mill
Limestone grinding mill is the grinding machine to grind the large limestone to powder dust such as 80 mesh, 200 mesh, 300 mesh, 800 mesh, 45 micron, 200 micron, 0.074mm, etc. Limestone mill is widely used in metallurgy, building materials, chemical and mining industries for grinding materials such as calcite, caco3, dolomite, bentonite, etc.
We supply different capacity limestone mill to save your costs and maximize your benefits. We customize small capacity limestone milling machine for small scale miner, such as 1 tph, 3 tph, 5 ton per hour, etc. We also provide large and medium capacity grinding plant for large mining company, such as 30 tph, 50 ton per hour, 100-200 tph, etc.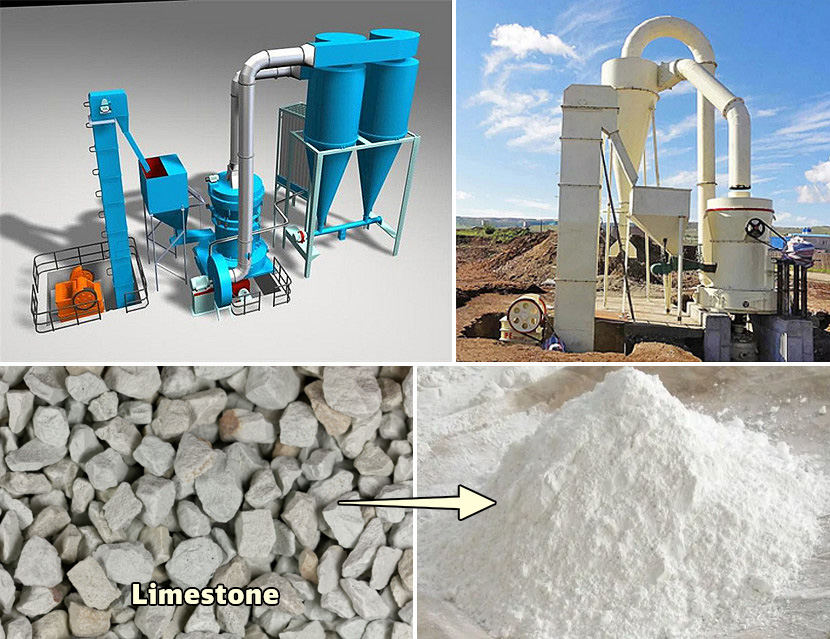 Limestone Grinding Plant
We can provide you with a single limestone mill machine or a limestone powder production line.
Powder grinding plant is generally composed of jaw crusher, bucket elevator, electro-vibrating feeder, mainframe and auxiliary engine of grinding mill, draught fan, dust-removing equipment, centralized electronic control and other equipment.
1. Large blokes of materials crushed by jaw crusher are lifted to storage silo by bucket elevator.
2. Electro-vibrating feeder uniformly, quantificationally and continuously sends materials to grinding chamber for grinding work. The grinded powder is sent into powder concentrator for separation with the help of air blower.
3. After the separation, unqualified powders are sent to grinding chamber for further grinding. Then the pipeline sends the qualified fine powders to storage silo. At last, qualified powders will be output from the discharge gate and these are finished powder materials.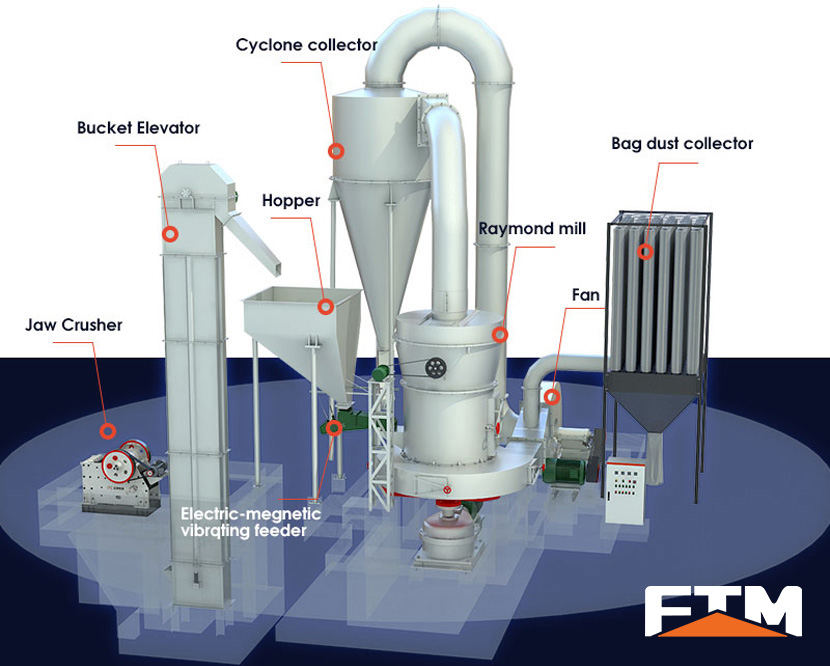 Application of Limestone Powder Ground by Limestone Grinding Mill
Limestone grinding mill can process 50-2500 meshes powder. There are several applications of the limestone powder.
1. In the metallurgical industry, as the calcium oxide carrier and combined with coke ash content and needless or harmful associated element such as silicon, aluminum, sulphur and phosphorous, it turns into readily fusible mineral waste residue to expel stove.
2. In the chemical industry, processing limestone can be used in the rubber filler, calcium carbide materials bleach making, caustic, soda, calcium nitrate, calcium sulfate, calcium phosphate, light calcium carbonate, superfine calcium and so on.
3. In the construction industry, limestone is used as mortar or asphalt ingredient,
4. In the agriculture and forestry, limestone is used as the calcium fertilizer, improving agent for acid soil, feed calcium additives and insecticide.
5. In the cement industry, limestone is the main raw material of Portland cement.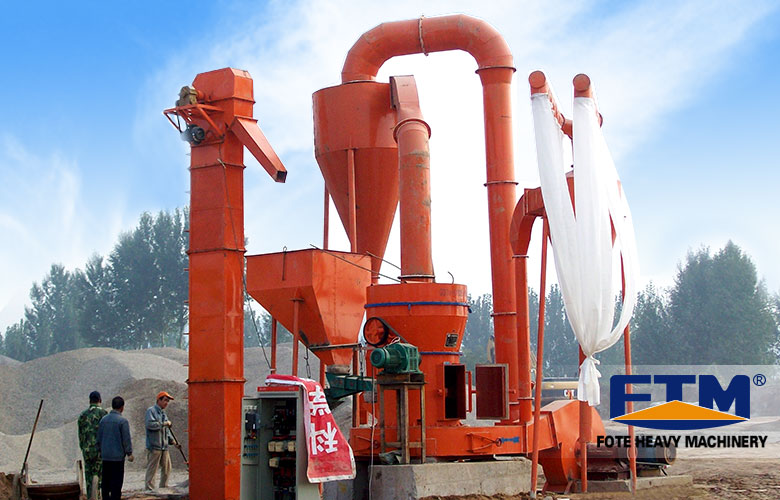 FTM has equipment installed throughout the world in are as such as South Africa, Middle East, West Asia,India, Philippines, Western Europe, Southeastern Asia.