Calcite deep processing production line in Belgium is composed of PE250×400 jaw crusher, electro-vibrating feeder, HXM-1021 micro powder mill, hoister, electrical cabinet, packing machine and pulse dust collector. It has features of high automotive degree, high production efficiency and environmental protection.
Customer Profile
The photo above is the installation site of calcite deep processing production line. Raw material of this customer is calcite exploited from the mountain. Production capacity of calcite deep processing production line that has a high fineness of finished production is 70 tons per day.
Customer Evaluation
We are fairly satisfied with the perfect production line details and strong creativity of engineers in Fote Machinery. Fote Machinery provides production line design, installation and adjustment for free, largely reducing our investment costs. According to our specific production features, they added the intelligent design of stock bin automatic alarm system, hopper automatic detection system and hoist, showing strong professional characteristics.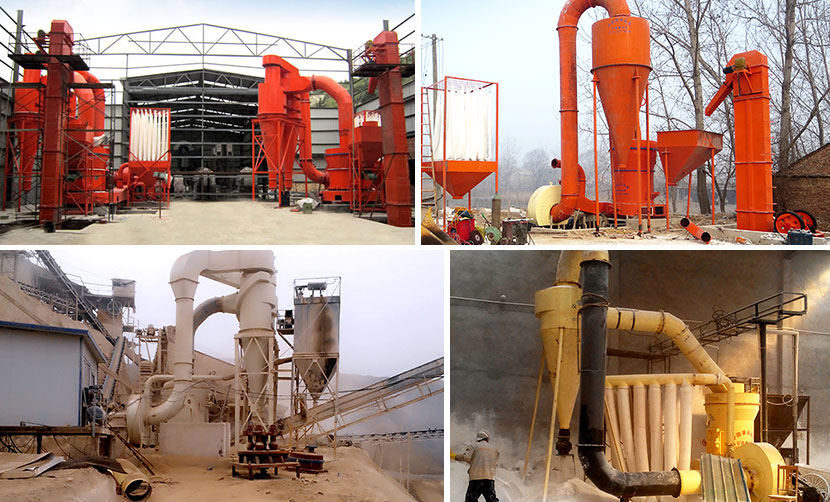 Expert Evaluation
With superiorities of new design, reasonable structure, small volume, low energy consumption, long service life, low investment cost and high cost performance, HXM-1021 micro powder mill has the technical characteristics reaching the world leading level of the grinding equipment industry. HXM-1021 micro powder mill of Fote Machinery is ideal choice of large amount of customers.
FTM has equipment installed throughout the world in are as such as South Africa, Middle East, West Asia,India, Philippines, Western Europe, Southeastern Asia.