Application Scope of Portable Impact Crusher
Portable impact stone crusher is mainly used in metallurgical, chemical, building materials, water-power engineering and other industry for processing removal materials, especially suitable for the highway, railway, and hydropower projects for removal stone materials crushing operation. At the same time, customers can choose different configuration options according to specific type of raw materials, scale and finished materials.

Mobile Impact Crusher------Crushing Expert Walking on the Road
Mobile impact crusher applies to situations that accumulation of construction garbage is not much concentrated and it is divided into several disposals regional. Mobile impact crusher gives full play to double advantages that impact crusher has high crushing ratio and mobile station can produce freely, reducing the concerns of equipment repeated purchase. Called as crushing expert walking on the road, portable stone impact crushing plant realizes the combination of crushing and screening equipment by its reasonable design. Vehicle system or track drive system achieves the overall mobile operation functions. What's more, flexible choice of construction sites largely decrease materials transport and processing costs.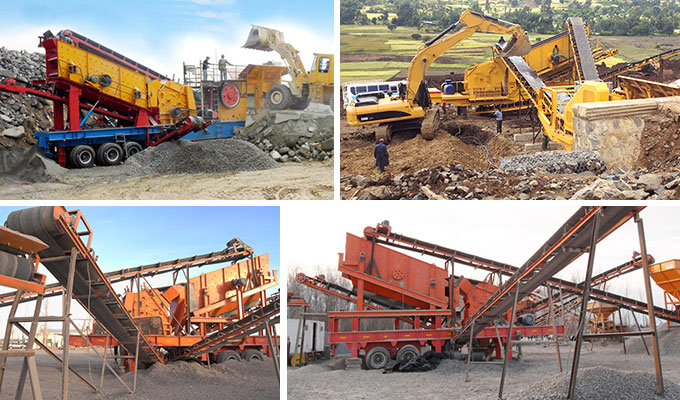 Extended Functions
Interchange System of Impact Crusher and Cone Crusher

What you need invest is just the single equipment cost. In a short time, it realizes the interchange of different crushing units in the mining working site. The perfect match between the whole systems, wider application ranges and more comprehensive crushing functions all maximize the customers' benefits.
There is portable stone impact crushing plant for sale in Fote Machinery. To get the latest price list, please send an email to info@sinoftm.com