Cone crusher that is widely used in the fine crushing operation of stones such as granite, basalt, limestone, river pebbles, cement clinker, quartz stone, iron ore, bauxite and other minerals has a wide application in high-grade highway, railway, water conservancy, airport, construction, cement, refractory, metallurgical and other industries.
There are many factors affecting the wear of the crusher cavity, such as the material hardness, abrasive, particle size, moisture, the amount of feeding material, feeding method and operating condition. The liner wear is also varies by the crushing cavity shape.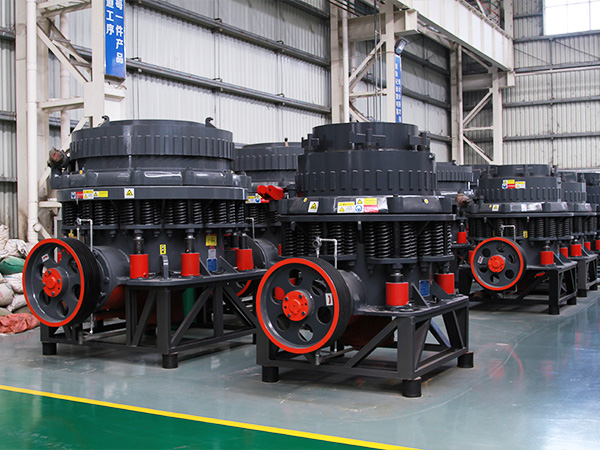 Now let's make brief introduction to the wear reasons of crusher cavity in Symons cone crusher.
With the liner wear and changes of the crushing cavity, the material along the height of crushing cavity has the uniform distribution. There is a change in the size of the crushing cavity in the range of ultimate wear of the liner, especially if the later parallel area is no longer present and the whole cavity shape is completely lost. At this time, the reduction by about 1.4-1.7 times of the feeding port size will affect the large number of processed materials, which decreasing the crushing production capacity because of the inexistence of parallel area.