Basalt is the high grade aggregate of lightweight concrete in high-rise buildings. Concrete mixed with basalt has a lighter weight and has advantages of solid texture, sound insulation and thermal insulation, which is strongly favored by current building market.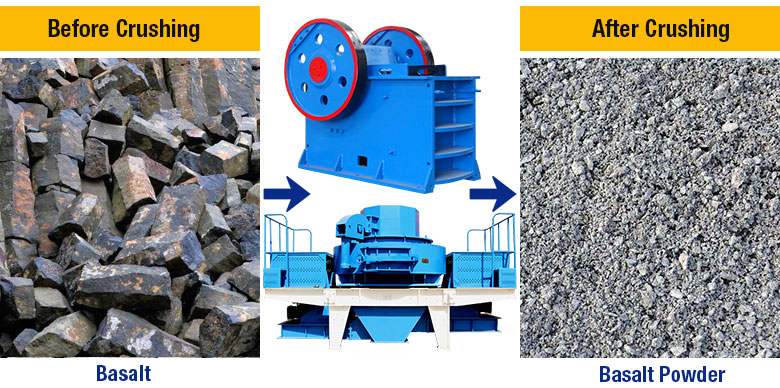 Basalt Crusher and Basalt Crushing Plant
The multi features of basalt make higher demand for the crusher property and basalt crushing plant configuration. We need choose different models of basalt crushers according to the type of basalt materials.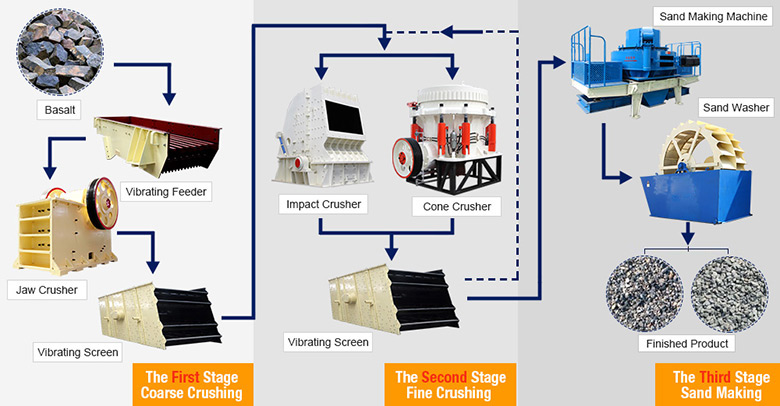 1. Two stages crushing is enough for small bloke of basalt materials in the smelting cast stone and fiber manufacturing. Coarse crushing is made with jaw crusher and then crushed materials are conveyed to cone crusher with conveyor belt for the second crushing. There is no special need for screening equipment, and sometime a coarse crusher is enough.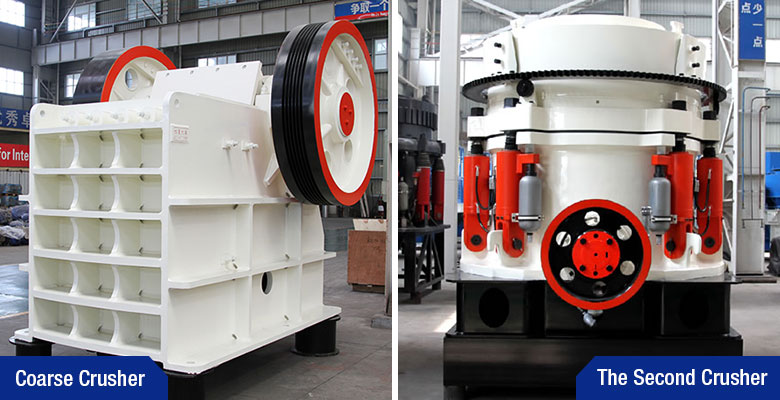 2. Multi stage crushing is needed for basalt of the construction coarse aggregate. In general, to gain the fine particle size, we choose the model of jaw crusher, impact crusher and screening machine. Jaw crusher is suitable for the coarse crushing and cone crusher is used for medium crushing. Impact crusher serves for the fine crushing and shaping.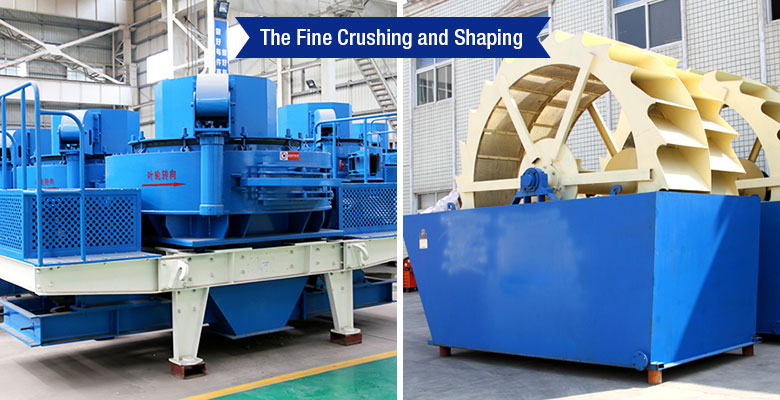 3. To gain fine aggregate, impact crusher is necessary. However, the direct basalt sand making is not advisable, because of the 40%-60% coarse aggregate content in the production concrete and only 15%-30% sand content. Therefore, we use flag stone to produce machine-made sand that has advantages of high sand making efficiency, value remodeling and resource usage maximization.
Are you interested in the basalt crusher? Now please no hesitate to send an email to info@sinoftm.com for basalt rock crusher price.
FTM has equipment installed throughout the world in are as such as South Africa, Middle East, West Asia,India, Philippines, Western Europe, Southeastern Asia.