Lime and limestone largely serve as building materials and raw materials of many industry fields. Limestone can be processed into stone materials and burnt into quick lime. In the modern industry, limestone is the main raw material of cement, lime and calcium carbide production; it is also the obbligato flux limestone in the metallurgical industry. After the superfine grinded, the superior quality limestone is widely used in the manufacture of paper, rubber, paint, coating, medicine, cosmetics, feed, sealing, adhesive and polishing products. The essential part in the limestone industry application is to crush the limestone material or micro powder processing.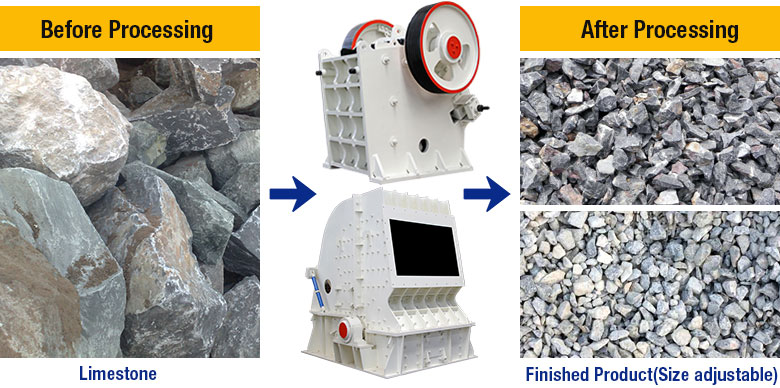 The limestone crusher is mainly suitable for lime materials with more than 1000mm particle size. With the 90% less than 40mm product particle size, the limestone has an obvious crushing effect on the crushing stage of the whole cement production line.
Limestone Crushing Plant
Limestone crushing plant for sale by Fote mainly includes jaw crusher, impact crusher, cone crusher, vibrating feeder, vibrating screen, belt conveyor, etc. PE jaw crusher is generally used as the primary crushing machine. Jaw crusher is designed to crush large size limestone into small size limestone with large crushing ration and high productivity.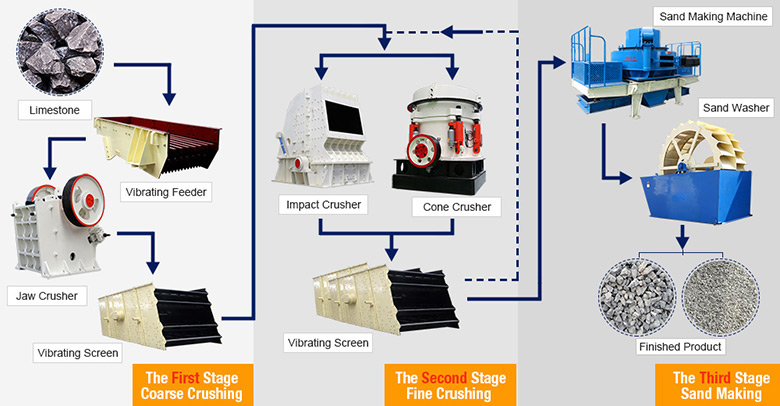 Property Features of Limestone Crusher
1. 90% product particle sizes are less than 40mm;
2. Using the international advanced finite element calculation technology of the rotor, the limestone crusher has a strong locally supplying strength;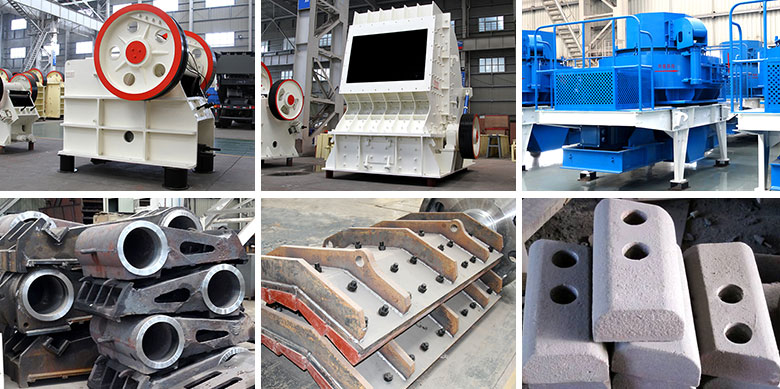 3. With the new type of wear-resistant material, the service life of plate hammer, impact plate and lining plate is extended;
4. Less extra grinding phenomenon largely reduces the proportion of super fine powder;
5. Unique structure design and timely finished materials discharging largely reduce the abrasion rate and improve the finished production rate.

Heman Fote heavy machinery has been committed to limestone crushing equipment for many years and we own rich manufacture experience in the limestone crusher and limestone grinding machine. There is limestone crushing plant for sale now. At present, we have set several successful cases of limestone production plant. Our professional limestone crushing and grinding engineer will design a complete set of limestone crushing and grinding system according to your specific needs.Henan Fote heavy machinery provide a complete set of pre-sale, sale and after-sale service including the earlier period consultation, design debugging ,installation , trial operation and workers training. Please contact with our online service to get the latest limestone crusher price.
FTM has equipment installed throughout the world in are as such as South Africa, Middle East, West Asia,India, Philippines, Western Europe, Southeastern Asia.