Diamond Waste Processing Project in South Africa
Our engineer can customize specific solutions according to your requirements.
Processing capacity: 30-50 t/h
Applied material: diamond waste

Chat Online
Feeding Size: 720mm
Discharge Size: 0-5mm, 5-13mm, 13-20mm or 0-40mm
Equipment Configuration: FTM938E69 mobile crushing station
Production Site Condition
Diamond reserves and production of South Africa are in the front rank of the world. Large-scale development and utilization of diamonds result in production of a large number of diamond wastes. Resource utilization of diamond waste can turn waste into treasure. This project successfully achieves applications of the finished products in the road and building construction field by the diamond waste process of mobile crushing station.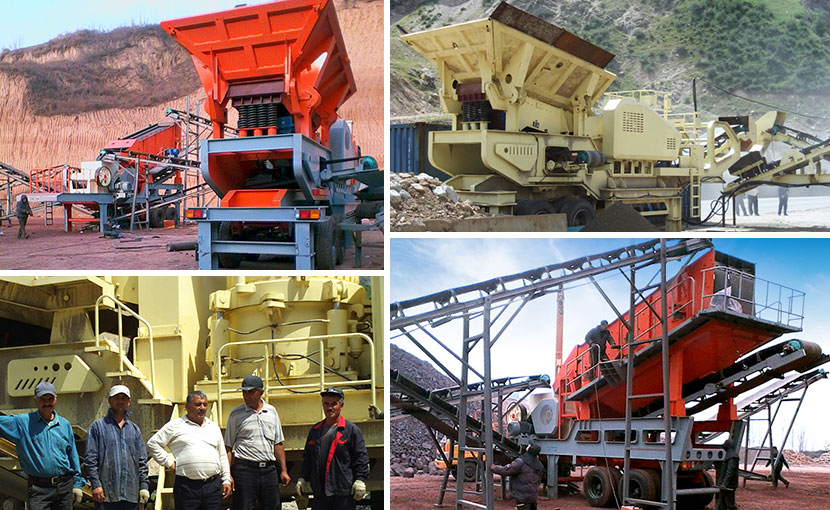 Customer Evaluation
Since the mobile crushing station put into operation in June 2013, it has been keeping on a stable running effect and low failure rate. Finished products conform to the demand of high quality sand materials for road and building construction, successfully linking the mineral development and infrastructure development. What we need is exactly a responsible manufacturer like Fote Machinery.
Our Customer
FTM has equipment installed throughout the world in are as such as South Africa, Middle East, West Asia,India, Philippines, Western Europe, Southeastern Asia.
Related Case
Mobile Crushing Plant for Granite in Mali

Production Capacity: 150t/h

Feeding Size: 600mm

VIEW MORE
Manganese Ore Crushing Project in South Africa

Production Capacity: 200-250MTPH

Discharging Size: <720mm

VIEW MORE
Service Surpport
Whatever your requirements, you 'll find the perfect service-oriented solution to match your specific needs with our help.
30 seconds for connecting customer service

30 minutes for getting technical answer

24 hours for getting free solution plan
TOP
Copyright© 2018 Fote Heavy Machinery. All rights reserved.
Privacy Policy