Because of the not high-purity of the mineral found in gold mineral plant, it is necessary to make processing and mineral purification for its further application. Therefore, the first step for the exploited gold ore is to crush it.
Gold Ore Crusher

As the important flow in the mineral dressing process, the gold ore crushing has a direct effect on the processing efficiency of the following stage in the whole gold ore crushing plant. The common gold ore crushing equipment include the traditional jaw gold ore crusher, impact crusher, cone crusher, etc. The crushing and screening series product of Fote machinery has satisfied needs of a great many customers by the different hierarchy crushing of multi combination.
Choice of crusher combination is in accordance with the specific situation of gold ore resources and the discharging size.
Gold Ore Processing Plant
Firstly, crush the gold ore with gold ore crusher and grind the crushed gold ore into powder with gold ore grinding mill. Then extract the ore concentrate and tailings through gravity concentration and flotation with screener, agitation vat, chute, flotation and other equipment. Lastly, beneficiation reagent and smelt help production form the final gold product.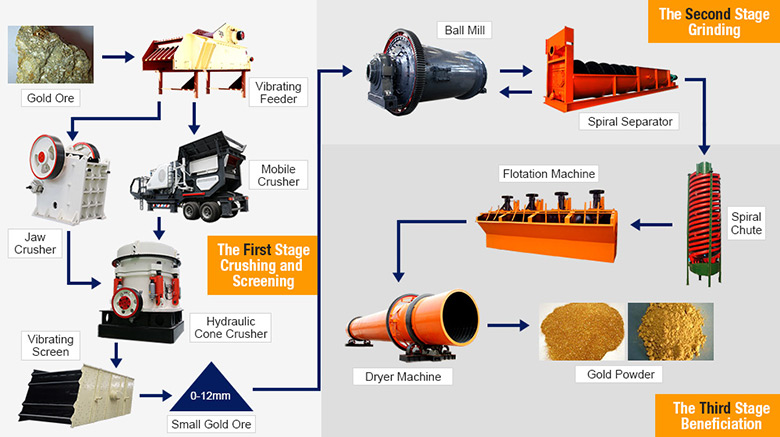 FTM has equipment installed throughout the world in are as such as South Africa, Middle East, West Asia,India, Philippines, Western Europe, Southeastern Asia.