With features of uniform structure, hard texture and durability, granite is the high quality building materials and the crushed granite serves as the filler of cement and rock. Besides used as the high-grade architectural decoration and hall floor, the granite is also the first choice of open-air sculptures. Because of the unique temperature endurance of the granite table-board, granite also is the ideal choice of the plate process.

Types of Granite Crusher
Generally speaking, the main granite crushers are jaw crusher and impact crusher. With two main crushing machines and the related supporting equipment, a simple granite crushing plant is formed. The selection of granite crusher mainly depends on input and output sizes of raw materials.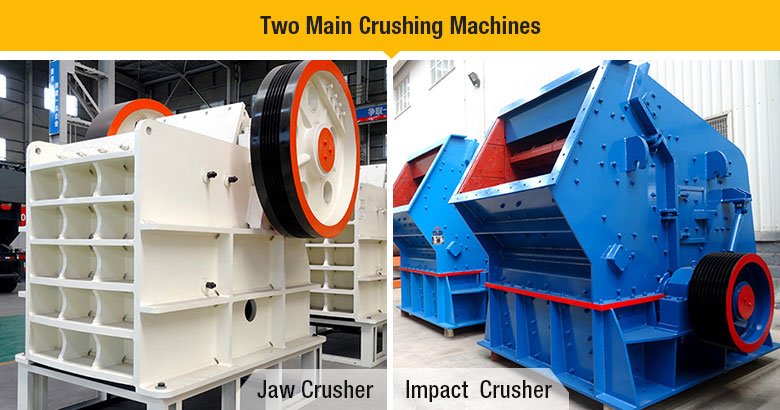 With the flexible design of the granite crushing plant, the two stages or three stages crushing processing are all available according to your different producing situations and needs. Two stages crushing craft is your better choice if your market price has considerable advantages. However, considering the long term production, three stages crushing craft can effectively reduce the production costs.
Granite Processing
Granite processing craft includes 3 stages: the coarse crushing of the jaw crusher, the medium and fine crushing of impact crusher and cone crusher and the sand making of the sand maker.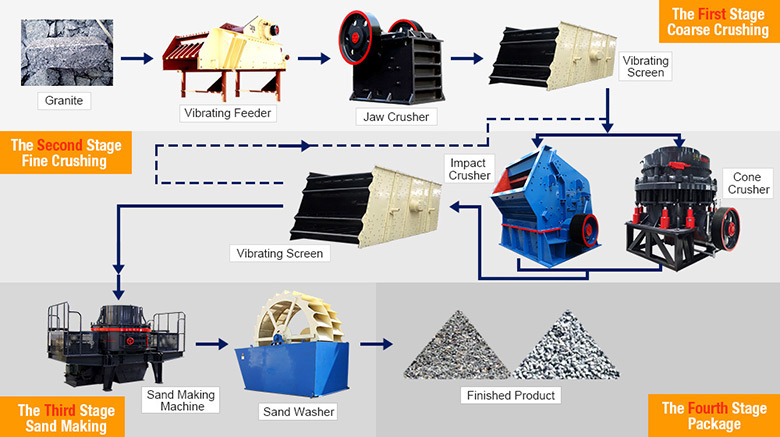 The First Stage: Coarse Crushing
Large block of granites are uniformly sent into granite jaw crusher for coarse crushing by vibration feeder. Then after the screening of vibrating screen, the belt conveyer sends the crushing granites to impact crusher or cone crusher for medium and fine crushing.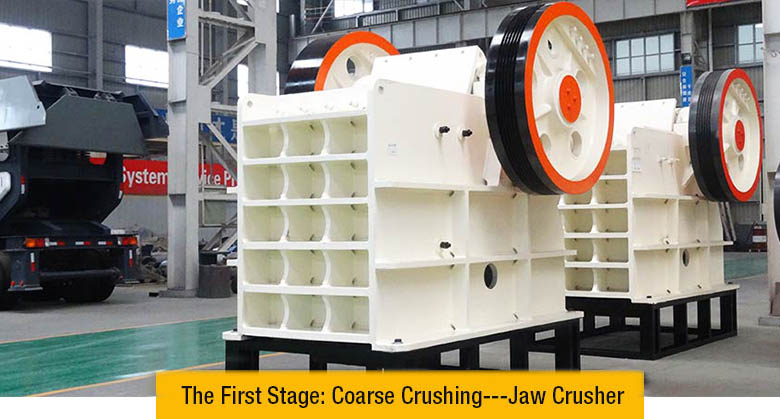 The Second Stage: Medium and Fine Crushing
The circular vibrating screen will screen the medium and fine crushed granites and the large-grained granites will be sent to impact crusher or cone crusher for crushing again.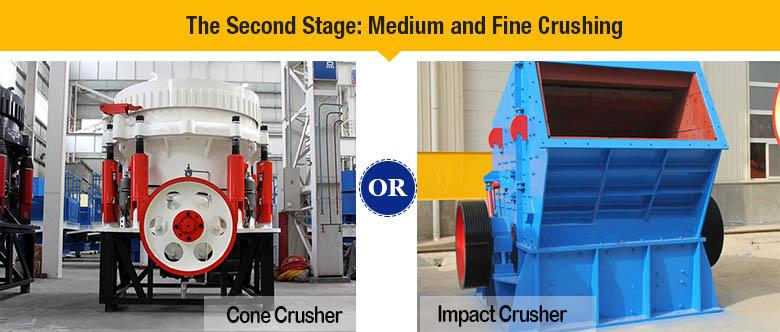 The Third Stage: Sand Making
The crushed granite will be sent to sand maker for further crushing and shaping. The sand washer for sand cleaning is necessary if you need undefiled granites.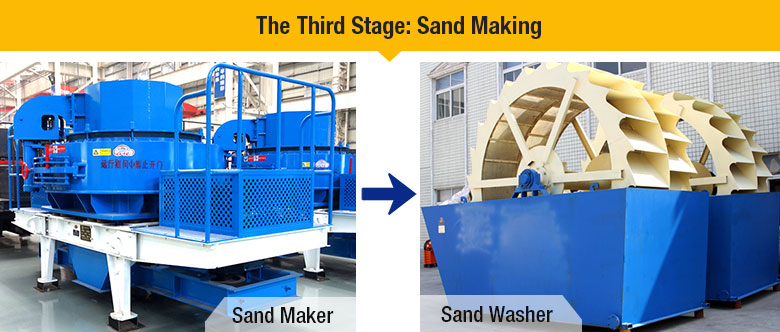 The Fourth Stage: Package
Pack and reserve the drying finished materials.
Two-stage granite jaw crusher producing crafts that have the advantages of low investment costs, simple maintenance plan and economical production investment are suitable for customers who have fewer requirements to the finished particle size. However, because of the not perfect finished particle size and the high proportion of flat and elongated particle, two-stage jaw crusher producing crafts have less market competitiveness for its dissatisfaction of super finished particle size of the supreme architecture.
Granite crushing plant price varies by the different process configurations which rely on specific working sites. Fote heavy machinery has the granite stone crusher for sale. Welcome to visit Fote heavy machinery and choose the suitable granite stone crusher.
FTM has equipment installed throughout the world in are as such as South Africa, Middle East, West Asia,India, Philippines, Western Europe, Southeastern Asia.