River gravel crushers include jaw crusher, cone crusher, impact crusher, etc, which have the features of big crushing ratio, uniform particle size, simple structure, reliable work, convenient maintenance, low operating cost, etc. River gravel crusher is widely used in mining, metallurgy, building material, road, railway, chemistry and other industries.

River Gravel Processing
River gravel processing includes 3 stages: the coarse crushing of the gravel jaw crusher, the medium and fine crushing of impact crusher and cone crusher and the sand making of the sand maker. Fote machinery has the gravel crusher for sale now and the pebble crushing plant price is quite affordable and reasonable. Pebble crushing plant of Fote machinery can make full use of the property of different machines. The strengths of Fote machinery pebble crushing plant are high production capacity, stable running, uniform discharging granularity, good finished products size and less dust.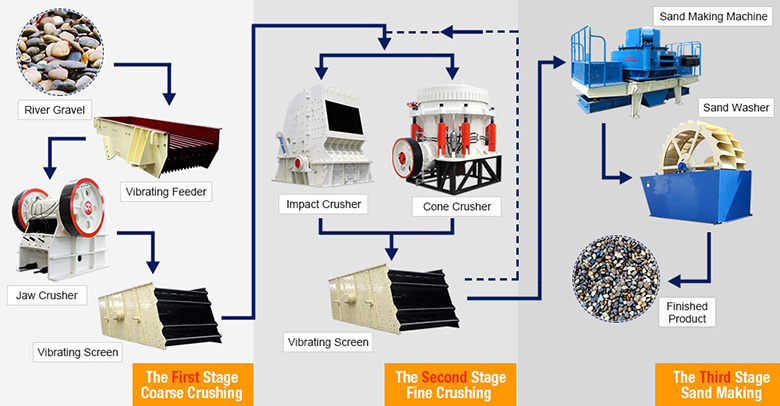 The First Stage: Coarse Crushing of the River Gravel
Large block of gravels are sent into river gravel crusher for coarse crushing by vibration feeder. Then after the screening of vibrating screen, the belt conveyer sends the crushing pebble to impact crusher or cone crusher for medium and fine crushing.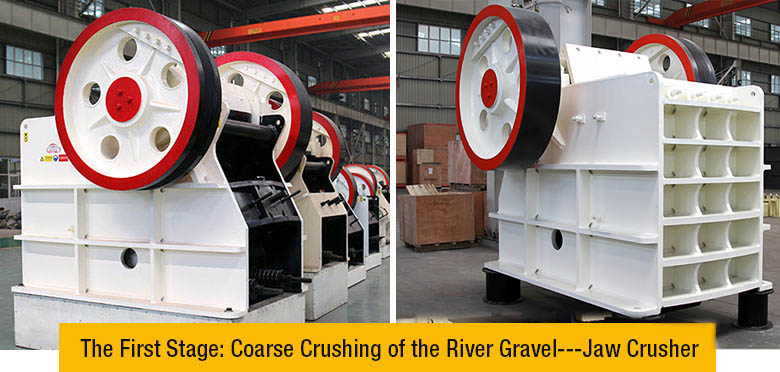 The Second Stage: Medium and Fine Crushing of the Gravel
The circular vibrating screen will screen the medium and fine crushed pebble and the large-grained pebble will be sent to impact crusher or cone crusher for crushing again.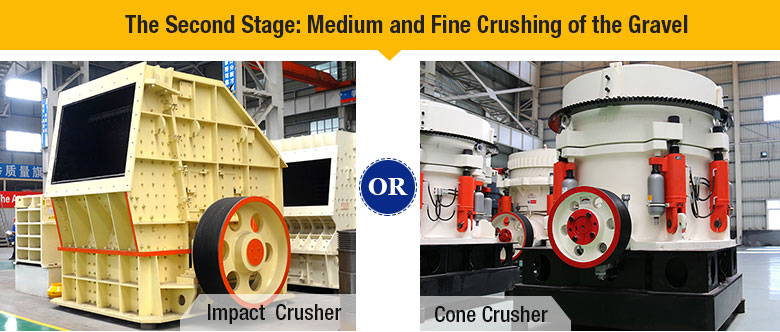 The Third Stage: Pebble Sand Making
The crushed pebble will be sent to sand maker for further crushing and shaping. The sand washer for sand cleaning is necessary if you need undefiled pebbles.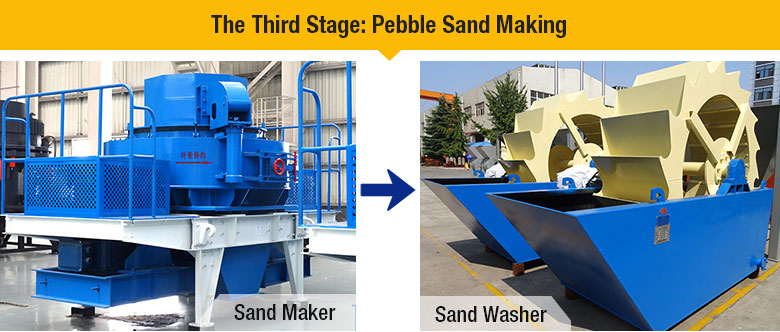 FTM has equipment installed throughout the world in are as such as South Africa, Middle East, West Asia,India, Philippines, Western Europe, Southeastern Asia.