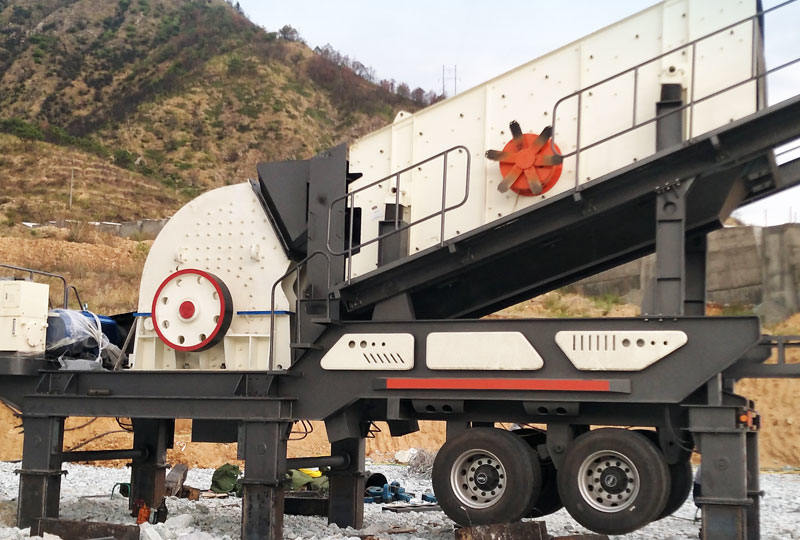 River Gravel Mobile Crushing Plant in Kenya
Our engineer can customize specific solutions according to your requirements.
Processing capacity: 80 t/h
Applied material: river gravel

Chat Online
Feeding Size: 500mm
Discharging Size: 0-6mm, 6-10mm, 10-14mm, 14-20mm
Application: highway construction
River Gravel Mobile Crushing production line in Kenya is composed of FTM938E69 mobile coarse crushing station, FTM935F1214L(4YK1860) medium and fine mobile crushing and screening station.
Production Site Condition
According to the specific condition of our customer, we assembled mobile crushing plant that is mainly composed of FTM938E69 primary crushing equipment including ZSW-490×110 feeder and PE600X900 jaw crusher as well as FTM935F1214L secondary crushing equipment including PF1214 impact crusher and 4YK1860 vibrating screen. Vibrating feeder sends materials of less than 500mm to jaw crusher for primary crushing and the impact crusher will make a secondary crushing operation for primary crushed materials. At last, the vibrating screen separates and selects finished productions of 0-6mm, 6-10mm, 10-14mm and 14-20mm that are widely used in highway and construction fields.

Customer Evaluation
Mobile crushing plant of Fote Machinery truly provides us with simple, highly efficient and low-cost hardware facility of project running. Without tension and cracks, the finished production of cubic shape and quite perfect grain size meets the demand of highway construction.
Our Customer
FTM has equipment installed throughout the world in are as such as South Africa, Middle East, West Asia,India, Philippines, Western Europe, Southeastern Asia.
Related Case
Coal Crushing Plant in Russia

Equipment: FTM938E69 mobile crushing station

Production Capacity: 150t/h

VIEW MORE
Mobile Crushing Plant for Granite in Mali

Production Capacity: 150t/h

Feeding Size: 600mm

VIEW MORE
Service Surpport
Whatever your requirements, you 'll find the perfect service-oriented solution to match your specific needs with our help.
30 seconds for connecting customer service

30 minutes for getting technical answer

24 hours for getting free solution plan
TOP
Copyright© 2018 Fote Heavy Machinery. All rights reserved.